Create Social Media Profiles that WOW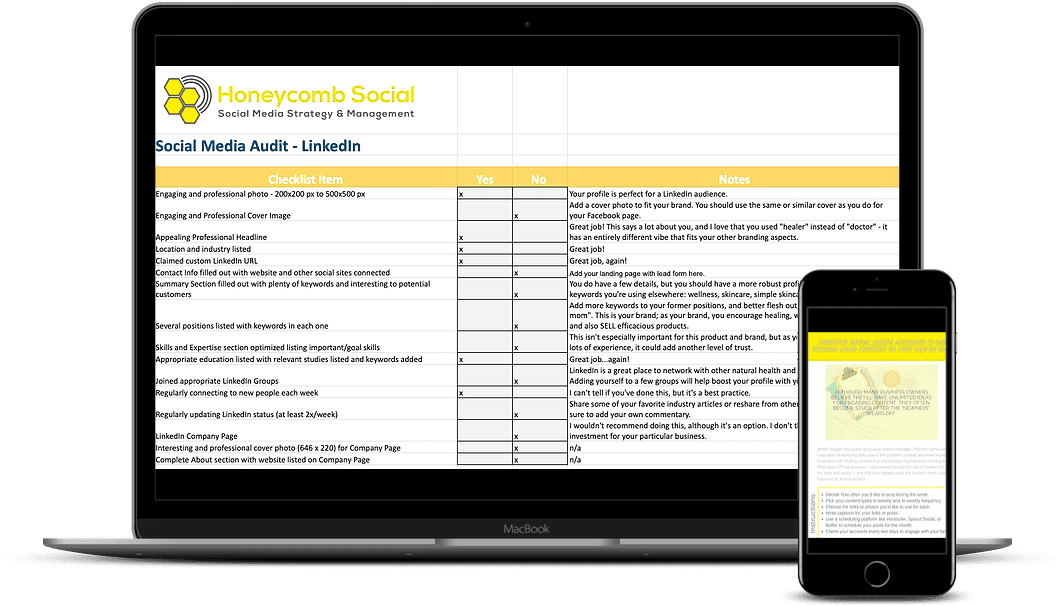 Say Goodbye to Cheesy Social Profiles
It's time to make your social media profiles the best they can be so that you can win over new customers and make raving fans of existing customers! My audit gives you recommendations to tighten up your social profiles to make the most impact on your target audience. 

✔ Facebook always changes! How do I know my page has the right info?
✔I have NO idea what to write on my Instagram profile!
✔Twitter seems cool, but I don't know how to start.
✔Pinterest. Neccesary, but SO. MANY. SETTINGS.
"Just tell me what to do!"
When I started working in digital marketing almost 15 years ago, I was overwhelmed by the amount of information available for my DIY self about social media platform setups. The sheer volume of data, as well as the anxiety of having one shot at getting my potential viewers attention (and keeping it!) kept me from moving forward. I just wanted someone to tell me the steps I needed to take to optimize my social media settings. When I couldn't find that person, I became that person! And now, I want to help you overcome overwhelm and move forward confidently knowing your social profiles are top notch.
Review of up to 3 social media platforms

PDF of recommendations

Social Media Content Curation Guide

Exclusive discount on Honeycomb Social DIY Digital or other services
Pay Now using Stripe, a secure payment gateway. If you're prefer an invoice, please email billing @ honeycombmarketing.co and with "Social Media Audit" in the subject line.
Secure checkout powered by Stripe