Social Hive Society
Effortlessly Market Your Business with my Done With You Social Media Writing Service!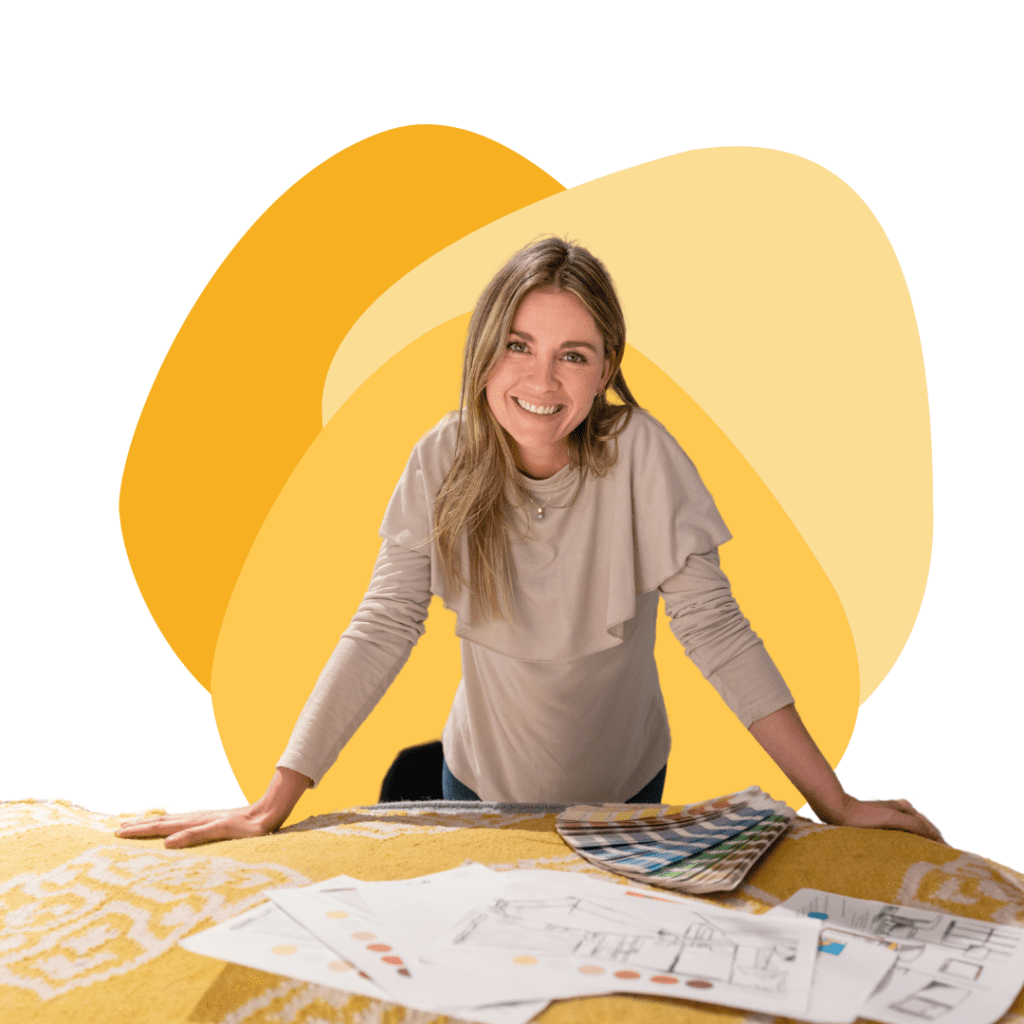 Take Control of Your Social Media & Grow Your Business with Our Customizable Posts
Do you own a product or service based business and are looking to elevate your social media game and attract more raving fans and loyal customers?
Look no further!
Honeycomb Marketing Co. specializes in helping small businesses like yours create effective marketing systems for social media, email marketing, and blogs.
As a small business owner, we understand that you have unique needs and a limited budget, so we offer ongoing Done-with-you and DIY marketing solutions that are affordable and customizable to suit your brand and business goals.
Get Customizable Posts, Images, and Engagement Content to Grow Your Reach
Ready-Made Social Media Content Every Month
My Social Hive Society social media content subscription package is perfect for women business owners who want a foolproof and effective way of driving traffic to their website and blog, growing social media and spending less time online. With twelve fully customizable posts and eye-catching Canva images, we'll keep you active and up to date with the latest news and trends on social media. No need to stress about what to post – we've got you covered! Your followers will love your engaging content and come back for more, boosting your online presence and helping you stand out from the crowd.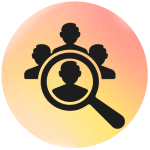 Reach the right audience with the right messages for your specific niche, specialty, and location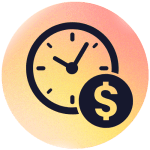 Get more engagement on your social media posts and stand out among your competition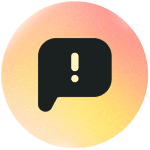 Feel empowered to grow your business with the help of a professional social media marketing system.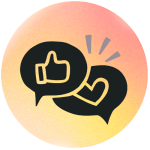 Save time and energy on social media management. Enjoy the feeling of having control over your business's presence online.
Streamline Your Social Media for Success: Get 12 Customizable Posts & Canva Images Every Month!
Welcome to Honeycomb Social Share! I'm thrilled to help take your business to the next level. With our low-cost service, you can effortlessly connect with your audience and showcase your fabulous offerings. You'll receive ready-to-share monthly posts that will help your business grow and flourish.
Say goodbye to the stress of social media marketing, and hello to more selling, connecting, making, doing, and running your dream business!
 Here's what you get every month:
12 expertly written posts customized for your personal brand and location.
12 Canva images designed to fit your brand and suitable for Instagram, Facebook, and LinkedIn.
Step-by-step instructions for scheduling your posts for maximum influence.
Selection of additional ideas for TikTok, Instagram Reels, and Instagram Stories.
List of fun holidays, national awareness days, celebrations, and local events.
Access to the Honeycomb Marketing Co. team for questions, troubleshooting, and support!
….and all for the cost of one latte a day!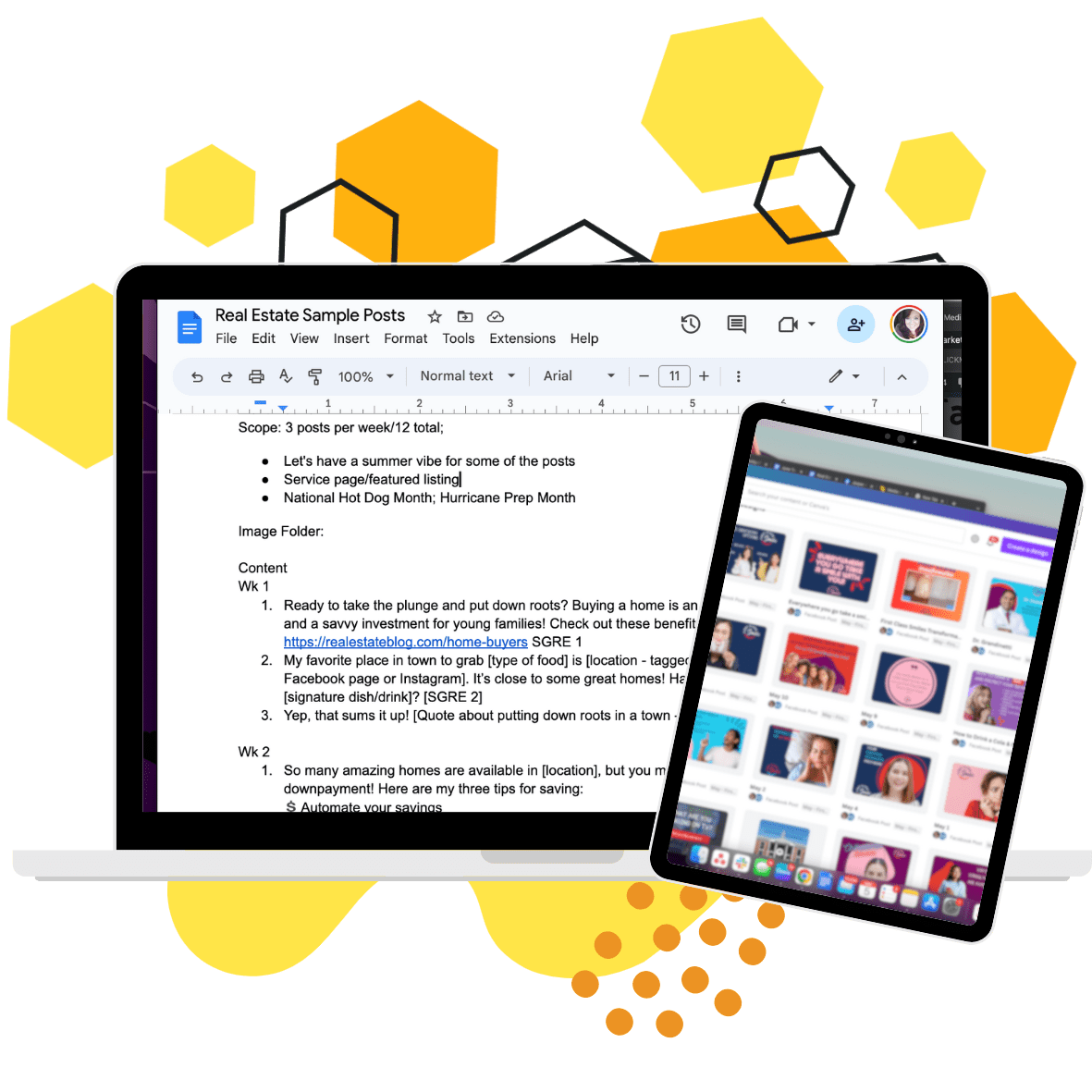 Why Choose Honeycomb Marketing Co.?
We understand that your time is valuable, and you need to focus on what only you can do for your business. 
That's why Social Hive Society is designed to take the guesswork out of social media. so you can focus on what you do best while leaving the content creation, writing, and design to your Honeycomb Marketing Co. team!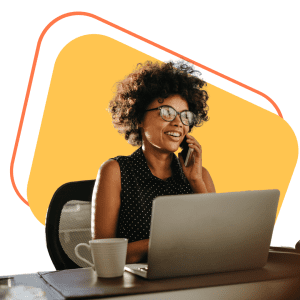 Done-For-You Posts
Our social media content writing service is a game-changer. Save time and money with our pre-written, customizable posts. Our content team takes care of the heavy lifting while you tweak or schedule the twelve monthly gems we provide. Plus, editable Canva images and detailed instructions are included for easy management. Effortless and effective indeed!
Engaging, Unique Copy
Position yourself ahead in your industry with tailor-made, research-backed, and exclusive content for one single client per geographic area. Stand out effortlessly with content that speaks expertly, engages confidently, and entertains wittily, making your potential clients take notice.
Expert Support
I am here to help you every step of the way and available to answer any questions you have and provide tips and advice to make sure that you're getting the most out of this service. With my support you can create a successful and engaging social media presence that will help you grow your business.
* with 3 month commitment. $350 for a single month.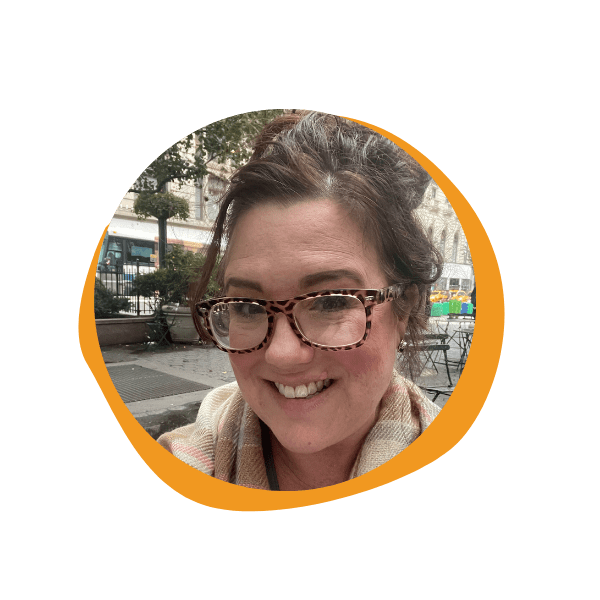 I would love to talk more about my service and send you three sample posts for free! Simply fill out the form below and then choose a date or time that works for you for a discovery call.
(No pressure — cross my heart!)