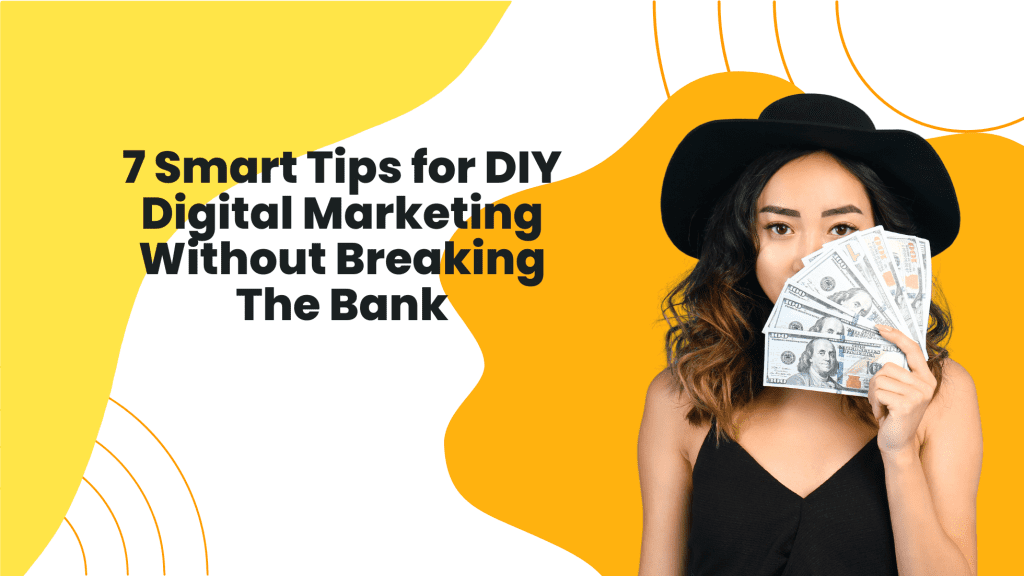 As a woman small business owner, you're familiar with the importance of digital marketing in your industry's successes or failures. The problem is, you're not exactly a marketing expert, and outsourcing your company's marketing strategy can be expensive. There's nothing to worry about; with the right set of tips, you can DIY your digital marketing strategy on a budget. We've compiled a list of seven smart tips for affordable DIY digital marketing that's guaranteed to boost your brand's visibility and sales.
Maintain a Consistent Brand Identity
Your brand identity is what sets your small business apart from others in your industry. You must create a unique and consistent brand identity that will make people recognize your brand. That could be in your website design, logo, packaging, or typography. Every single customer should be able to tell it is from your brand. Consistency shows professionalism, and it awards you a credible reputation.
Utilize Social Media in your DIY Marketing Strategy
Social media is a free marketing tool you can take advantage of. Instagram, Facebook, Twitter, LinkedIn, Pinterest are efficient digital platforms that can take your brand to new heights. Create business social media profiles with business-related content such as pictures, videos, infographics, and captions that engage your followers. It's a beautiful way to keep your followers updated and create conversations around your unique value and personality.
Optimize your Website for Search Engines
SEO is crucial for your brand's visibility on Google, and your website should be friendly for Google searches. By using keywords that are relative to your brand name, such as products, services, and location, you increase your website's profits' earning potential.
Also, factors like the rate of your website's load time, how easy it is to find things, and its mobile-friendliness on various devices(e.g., phones, computers, and tablets) make a difference in customer satisfaction and SEO. You can try optimizing the website yourself, or you can opt for website optimization services that won't break the bank—Fiverr has dozens of fast, affordable SEO consultants to get you started.
Create Quality Content for your Affordable DIY Digital Marketing
Quality content is a powerful way to build your brand and gain visibility. It is through content that you communicate your brand voice, identity, and expertise you want to be associated with. Blogging and podcasting are free digital marketing strategies that'll keep your customers in touch, entertained and informed with your brand. Brand voice can be maintained by using infographics, pictures GIFs, or memes.
Leverage Email Marketing
Email marketing is an efficient DIY digital marketing strategy that many small business owners neglect. I get it— email can feel like a burden at best and be the stuff of nightmares at worst!
But hands down, email is one of the most effective and predictable ways to reach your target audience, and it's a powerful way to stay in touch with your customer base. You can use email marketing to offer promotions, sales, or exclusive product information and to nurture your customers or clients between purchases.
Email subscribers typically want to be first in learning about sales so that they can get them before everyone else, which drives sales, engagement, and conversion rates. Platforms like Klaviyo—an email marketing platform made for selling—make it easy to set up automated emails for cart abandonment, regular check-ins, recommendations, and more.
Invest in Video Marketing
It's 2023 and if you aren't thinking video, you could be missing out on serious growth! Video Marketing has grown significantly over the years. Video marketing attracts more engagement than any other type of digital media and has the most success:
66% of consumers say short-form video is the most enticing part of social media
92% of marketers say they have gotten more qualified leads with video
Today's video marketing is simpler than ever. All you need is a phone, decent lighting, and a story to tell. Ideas include product demonstrations, customer reviews, behind-the-scenes vids, slideshows with trending audios, and hey — maybe even a dance or two. 
Monitor Your Marketing Analytics
Marketing analytics help you track your digital marketing plan's performance, and it'll provide you with insights on how to make your strategy better. You can monitor your website traffic, social media engagements, and email responses to see how well your strategy is performing. Almost every platform has some type of analytics. Don't let the numbers scare you–a quick look comparing what had the most response can give you tons of insight. With the data you get, you can improve on areas that need improvement and know what's working and what's not.
DIY digital marketing doesn't have to be expensive, and as a woman small business owner, implementing it can be a win for your brand without stretching your budget. With these seven tips, you can create a digital marketing plan that works with ease for your brand and helps drive traffic to your website and social media pages. For more help, check out my resource for the top 5 tools for affordable DIY digital marketing!
Stay confident, engaging, witty, stay unique, and always deliver quality content. Your brand will continue to resonate with your customers!