referral program
Earn Money for Your Referrals
My best clients are those who are referred! I would love the opportunity to serve your friends or business associates in their digital marketing efforts. Simply fill out this form to learn how you can become a Referral Partner and get cash bonuses for sending new clients to Honeycomb Marketing Co.!
Marketing Toolkit Intensive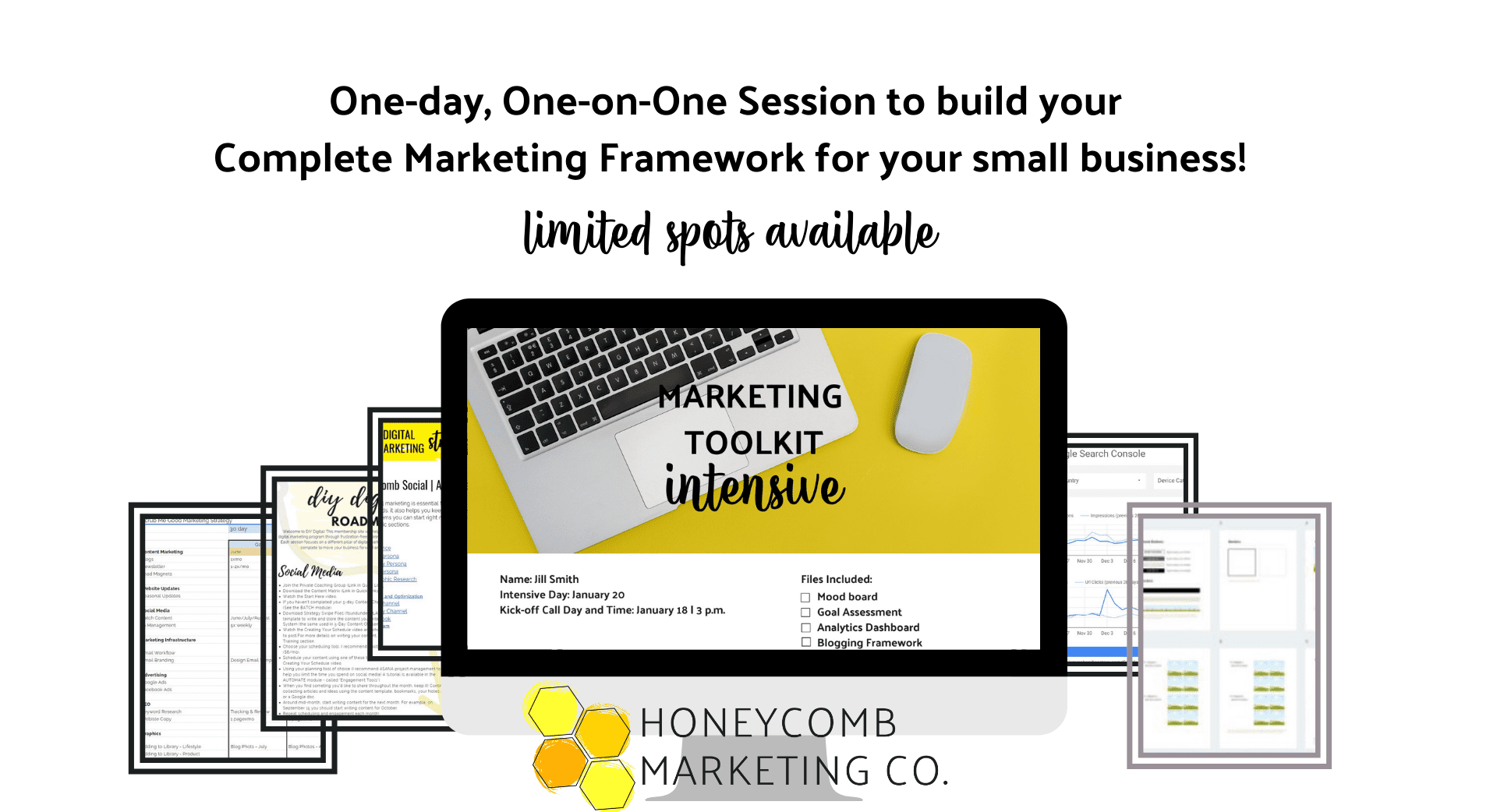 Earn up to $600* when you refer your favorite boutique and eCommerce owners to my Marketing Toolkit Intensive!  Apply on the form for all the details.
*$100 (beta pricing) or $200 (regular pricing – after January 31, 2022) per referral and up to 3 referrals per person per quarter.
Referral invoices must be paid in full for the bonus to be paid.
Honeycomb Marketing Co. reserves the right to discontinue this program at any time.